Online24x7 Customer Testimonial
EY
EY also works with middle-market companies, helping them accelerate growth and achieve their market leadership aspirations.
Consulting domain expert in energy transition and regulation.
Brillio
Brillio is a renowned IT and staffing Company headquartered in Santa, Clara California. It has a global presence, namely in countries such as the United Kingdom, India, Norway, and the U.S.A.
Brillio was felicitated with the status of the Microsoft Azure Expert Managed Service Provider (MSP).
Brillio aims to create the latest generation of network capabilities for enterprises.
The company has also been awarded India's Best In-house Design Studio Award for quality of design, business practices, and transparency.
INCEDO
I am very impressed by the quality of the team working on our project. Not only is the code top quality which Incedo is a world-renowned US-based IT, Analytics and Consulting company. It works across different verticals such as Financial Services, Healthcare, Telecom, Life Sciences, and Product Engineering. It focuses on steering ahead with Digitally enabled technologies to get maximum business for clients. The company aims to string together Engineering, Data Science and Design capabilities to achieve goals.many development houses can write but the team displays a real understanding
ShiftPlus Infoworld
Shift Plus Info World is an IT company that works on E-Commerce Security and Projects for U.S and UK clients. This is the first type of B2C company in India to provide bikes on rent.
Amapai
Amapai Corporations is a core Japanese company manufacturing copper parts for ACs.
The company has a global footprint with 11 offices all over the world.
The company's business processes such as Spinning, Press, etc. are backed by years of research and vast experience.
The company has developed its techniques further to manufacture complex products such as Muffler, Strainer, etc.
The company's products are highly reliable and meet the requirements of clients.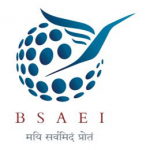 B. S. Anangpuria Educational Institutes
B. S. Anangpuria Educational Institutes, a well-known organization of repute, spreading the light of education for the last 12 years. The campus is spread over 41 acres of land…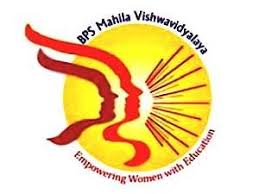 Bhagat Phool Singh Mahila Vishwavidyalaya
Bhagat Phool Singh Mahila Vishwavidyalaya, also known as Bhagat Phool Singh Women's University, is the first exclusively women's only State university of Northern India established by the Government of Haryana in August 2006 at Village Khanpur Kalan, District Sonipat…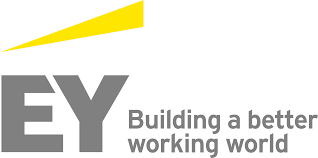 Ernest & Young
Ernest & Young is one of the four biggest Audit Firms that has grown in stature by leaps and bounds over the years. It is a famous multinational professional services form which is headquartered in London, United Kingdom. The MNC operates as a network of several firms which are separate legal units in different countries. Its functions include Assurance, Tax, Consulting, and Advisory Services…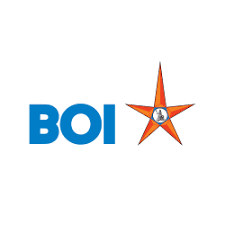 Bank of India
Bank of India is commercial bank with headquarters in Mumbai, Maharashtra, India. Founded in 1906, it has been government-owned since nationalization in 1969…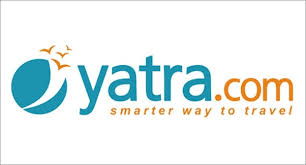 Yatra.com
Yatra.com is an Indian online travel agency and a travel search engine based in Gurgaon, Haryana, founded by Dhruv Shringi, Manish Amin and Sabina Chopra in August 2006…

BRIDGE School of Management
BRIDGE School of Management is a flagship business school launched via a joint venture between HT Media Ltd. & Apollo Global, Inc. (USA). Apollo Global is one of the world's leading higher education providing companies…
Fluor
Fluor is one of the world's leading publicly traded engineering, procurement, construction, maintenance, and project management companies. Fluor Daniel India Pvt. Ltd. (Fluor India) has been operating since 1995 in India, combining global strength with local focus for clients in India and around the world…

Brillio
Technology has rapidly become the core essence of how businesses across the globe operate. The technology that our customers use has been changing over the last few decades. However, over the last few years this change has picked up a tremendous pace. Newer technologies such as mobile, wearables, AI, big data analytics, virtual reality, and cloud are becoming mainstream very quickly.

Peoples HR
PeoplesHR is a cloud based HR solution that will engage and empower employees to build competitive organisations that are constantly achieving desired goals. PeoplesHR can easily be configured to meet the requirements of any business, be it a multi-national conglomerate or a budding start-up. By combining the power of Social HR, Mobility and a new level of Analytics, PeoplesHR provides your organisation a new dimension of competitiveness to your HR strategy!
Power2SME
Power2SME is the first 'Buying Club' for Indian SMEs that aims to empower and propel them on the fast lane to growth.Headquartered in Gurugram, Power2SME has 5 more offices spread across Mumbai, Chennai, Kolkata, Ahmedabad and Pune. Having started its operations in 2012, Power2SME with its mission 'Empower SMEs to enable the India growth story' has a proven track record of enabling small businesses and enterprises enhance their overall productivity and achieve measurable business value through its offerings…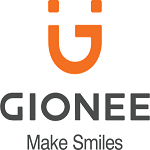 Gionee Make Smiles
Goods transport in India has become more specialized than ever before. With technology changing the way business is done, we at Jaipur Golden too have introduced new concepts and products for taking on the new challenges and demands, and meeting the expectations of our customers. With the economy opening up, and foreign companies doing more business in India, Jaipur Golden is all geared up to meet new challenges….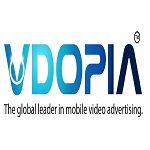 Vdopia
Vdopia is the global programmatic buying and selling platform for mobile and online video advertising…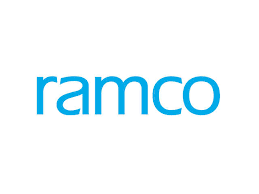 Ramco
Ramco Systems Limited is a software products and services provider incorporated in India. Ramco Systems is a provider of Enterprise Resource Planning, Human Capital Management and Aviation Maintenance…

Continental Immigration
Continental Immigration have the expertise of providing quality solutions in immigration services to individuals, families and corporate clients….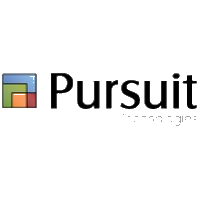 Software Pursuits
Software Pursuits, since 1975 has been involved in designing and delivering software solutions to Enterprise Information Systems. The company is known to provide Flexible, Easy-To-use and reliable software solutions and offers excellent Customer Support…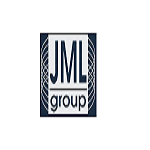 JML Group
Since 2005 we offer alternative lighting solutions for our clients. Our products – light-emitting diodes (LEDs) and magnetic induction lamps are energy-efficient and environmentally friendly…