Power BI enables you to harness The Power Of AI and use it to streamline your business.
Microsoft 365 Power BI Software
is a cloud-based business analytics service that gives users a 360-degree view of the business data. Business intelligence software solutions such as Power BI offer you greater control over your business operations by getting a new perspective using various tools such as live dashboards, interactive reports, and intuitive interfaces. The Power BI software and apps give users visually appealing interactive insights and connect them seamlessly to provide interactive insights. So if you ask yourself
what the Power BI features are,
you can read on to know more about them in detail.
Power BI new features
consist of the following:
Power BI consists of the following:
Power BI Desktop: It is the Window Desktop Application.
Power BI Service: It is an online SaaS Service.
Power BI Apps: The apps are available for Windows, iOS, and Android Devices
The Power BI new features enable users to create data, share and get actionable insights that help streamline business processes. Power BI Server Report allows users to publish reports generated in Power BI Desktop to the on-premises report server.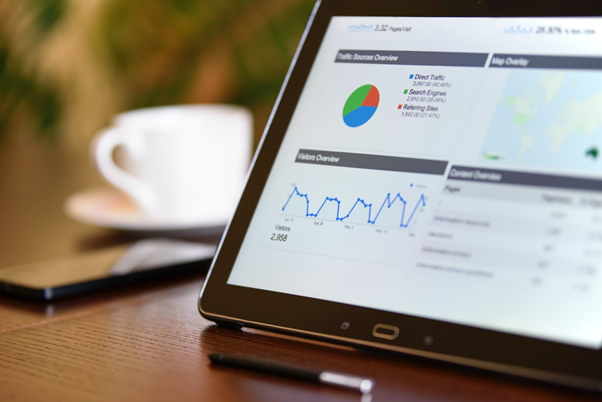 USES OF POWER BI:
Microsoft 365 Power BI Software can be used differently by different people. There are several new features in Power BI that businesses can use effectively and efficiently to serve varied purposes.
View Reports: Use Power BI to view reports and dashboards
Create reports and publish information to the Power BI Service and see them there. Monitor sales growth by managing Sales leads efficiently. Use Power BI APIs to upload data in intuitive dashboards and create immersive visuals to get a new perspective on the Data.
Power BI is a multi-faceted solution that serves different purposes for team members. For example, businesses can use the software to get a comprehensive view of the stock and the manufacturing process in real-time. The team can manage the inventory excellently and streamline the manufacturing process.
Let's discuss the Power BI Desktop Features.
Power BI helps manage Customer Relationship Management by managing the customer engagement data and enabling the sales team to follow the best leads without any confusion. Explore Documents That Pertain To Your Role:
Power BI Desktop for designers
Power BI for consumers
Power BI for administrators
Power BI for developers
Embedded analytics with Power BI
COMMON WORKFLOW OF POWER BI:
The standard workflow of Power BI software solutions uses the three main components of Power BI. They connect to data sources and create reports in Power BI Desktop. The Power BI Desktop features enable the users to publish the information from Power BI Desktop to the Power BI Service. Users can share the same with the end-users in Power Bi service and mobile devices. They can view the reports and interact.
Power BI software solutions
Microsoft business intelligence
Business intelligence software solutions
Microsoft 365 Power BI Software
Power BI software
Business analytics and business intelligence
Business analytics and business intelligence are embedded in Microsoft 365 Power BI Software. The solution streamlines your business with updated analytics. Let's get acquainted with Power BI Features.
Self-Service Analytics: Get a scalable solution in the form of an analytics platform that perfectly meets the requirements of individuals and large enterprises. Choose this single solution and the new features in Power BI instead of multiple solutions that pose a threat to security and create complexities that increase the cost.
Actionable Insights: With the Power BI new features, the solution offers many insights with data visualisation that helps make quick decisions. The solution comes with excel integration capabilities and custom data connectors with AI to help derive measurable results.
Data Loss Prevention: With Power BI, keep your data safe and secure with excellent data loss prevention and sensitivity classification tools.
WHY USE POWER BI?
If you get a solution that is a highly reliable and secure platform that allows sharing data securely on global centers while complying with regulatory requirements, it would be great! Business intelligence software solutions such as Power BI create and share data with an immersive, visually appealing form. The top industry leader backs the solution- Microsoft, and you can rest your concerns for once and all.

Visualise your Data: Power BI helps to connect and visualize data that offers actionable insights so that you can make profitable decisions. You can easily combine data and create interactive reports which you can easily personalise with your KPIs, focusing on your brand. Resolve business queries with AI at the heart of the solution. Empower yourself with Power BI features to make educated business decisions.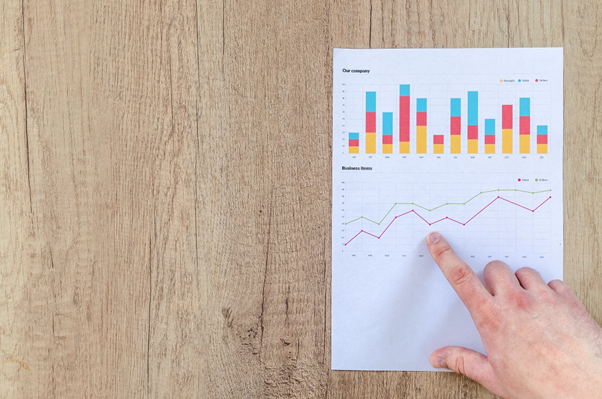 Connect and make better decisions: Power BI boasts of more than 120+ free connectors to get a birds-eye view of all the data of your business. You can seamlessly connect many on-premises Data and cloud data sources. You can get centralized control of various Dynamics 365 solutions. SharePoint, Excel, Microsoft Azure SQL Database to make better decisions for your business.
Powerful Combination: When you connect Power BI with the latest technologies such as Azure, you can combine it beautifully with Office 365.
The best part is that when you share your Date from Power BI, whether it's Power BI Reports, Dashboards, or Data set, the protection is intact even when it is exported to different formats such as Excel, PowerPoint, and PDF.
FEATURES OF POWER BI:
Get data from multiple sources: Users can select an array of data sources from on-premise or on-cloud with Power BI. The data may be structured or unstructured. Users can choose data from Power BI Insights, Power BI Dataflows, SQL Server, Excel, Access, Oracle, Azure, XML, etc.

Use data from Data Sets: Dataset comprises a single set of data extracted from only a data source or various data sources. Users can extract essential data from one or more sources and create Datasets. Users can easily filter the datasets and get valuable and relevant data subsets. There are many built-in data connectors.

Office 365 App Launcher: Power BI with other solutions offers excellent results. With this App, users can automatically launch Microsoft 365 apps.

Content packs: The Content packs in Power BI offer a collection of Dashboards. Data Models and users can use the content packs to meet their requirements instead of opting for information in different elements.

Customizable Dashboards: Dashboards provide data that offer valuable insights that help draw conclusions and make profitable decisions. The dashboards are made up of many visualizations as tiles. These tiles can be defined as a single block that contains visualization in a Power BI Dashboard. They collect each visualization to offer a more understandable view. Users can place the Tiles anywhere on the Dashboard.

DAX Data Analysis Function: These functions are pre-defined tools that perform analytic-specific tasks on data. Users can find 200+ features in the Power BI function library. The list is growing fast as more features are being added regularly.

Navigation Pane: Users continuously work on Dashboards, Datasets, and reports and switch among them in the Navigation Pane.

Intuitive Reports: Power BI's core strength is the Dashboard and the informative reports it creates. Reports in Power BI provide an organized form of data and represent them in reports shedding light on valuable insights derived from the data. Users can share these reports with other users with great ease.

Natural Q & A Box: Getting the desired information swiftly is what every user wants when working on data. Power BI comprises the Natural Q & A box, enabling users to search for data by asking questions in the Natural Language. Suggestions, auto-fills, and Rephrasing makes the task search more manageable and give users well-researched information.

Help & Feedback Buttons: Get assistance from the Power BI Support Team to work optimally in the Power BI. Now you have the answer to the question of what are the Power BI new features and how you can use the latest features effectively to get robust support from the software.
Make your business grow
Let's discuss your project and find out what we can do to provide value.