Deliver unified, personalized, and seamless buying experiences for customers and partners
Deliver unified commerce at scale
Unify back-office, in-store, e-commerce, and call center experiences to personalize customer engagement, increase employee productivity, and optimize store operations.
Insight, guidance, and tools to increase personal engagement with customers
Rapidly build and enhance commerce experiences
Single view of customer across channels
Rapidly scale through headless commerce engine
Modern commerce tools to empower your workforce
Centralized management of commerce operations
Relevant recommendations and purchasing templates for business users
Increase conversion and discoverability with intelligent product search
Rapid fulfilment via intelligent distributed order management
Our Clients & Partners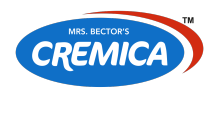 Dynamics 365 Commerce goes end-to-end
See why Commerce is recommended by Constellation Research for midsized to large-enterprise customers.
Enhance Commerce with intelligent add-ins
Enhance your customer shopping experience
Utilize AI-driven recommendations both online and in stores to deliver personalized customer engagements across channels.
Capture product reviews and ratings from your customers
Grow, attach, and enhance your sales experience through AI-moderated ratings and reviews.
Make your business grow
Let's discuss your project and find out what we can do to provide value.