Deliver unified, personalized, and seamless buying experiences for customers and partners
Create a Modern Store Experience with Dynamics 365 Commerce
Microsoft Dynamics 365 commerce is a comprehensive solution that unifies different aspects of commerce to deliver high customer satisfaction. It is a complete commerce solution that allows businesses to improve traditional commerce by integrating intelligent digital storefronts and seamlessly managing different aspects of commerce- inventory, cash, and pricing to build brand loyalty. The service helps boost ecommerce with innovative merchandising management and a modern store experience. 
Capabilities:
Dynamics 365 commerce elevates customer experience businesses by offering an omnichannel experience. Companies get a robust ecommerce platform that supports third-party storefronts. Get a customized retail experience and in-depth analytics covering sales, order management, payment management, and cash management. Identify the best opportunities with the power of AI and its intelligent recommendations to tap into up-sell and cross-sell opportunities. 
Dynamics 365 Commerce Services:
Online24x7 is a certified Microsoft partner serving businesses with the latest Microsoft products. Rely on the experts for Dynamics 365 commerce implementation services, get error-free implementation, and redefine commerce to get the maximum profits. With customization services make the service respond to your unique business requirements perfectly. Get support services to ensure the software continues to offer excellent services. Get the latest versions to utilize its capabilities to the maximum with Dynamics 365 upgradation services.
Deliver unified commerce at scale
Unify back-office, in-store, e-commerce, and call center experiences to personalize customer engagement, increase employee productivity, and optimize store operations.
Insight, guidance, and tools to increase personal engagement with customers
Rapidly build and enhance commerce experiences
Single view of customer across channels
Rapidly scale through headless commerce engine
Modern commerce tools to empower your workforce
Centralized management of commerce operations
Relevant recommendations and purchasing templates for business users
Increase conversion and discoverability with intelligent product search
Rapid fulfilment via intelligent distributed order management
Our Clients & Partners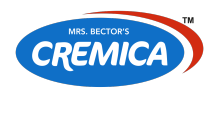 Dynamics 365 Commerce goes end-to-end
See why Commerce is recommended by Constellation Research for midsized to large-enterprise customers.
Enhance Commerce with intelligent add-ins
Enhance your customer shopping experience
Utilize AI-driven recommendations both online and in stores to deliver personalized customer engagements across channels.
Capture product reviews and ratings from your customers
Grow, attach, and enhance your sales experience through AI-moderated ratings and reviews.
Make your business grow
Let's discuss your project and find out what we can do to provide value.