Microsoft 365 Power BI Software Integration Services
Extract Business-critical Data transform it into Rich Visuals and Interactive Reports: Discover Hidden Insights to Leverage your business.
Power BI has AI at the core of its solution. This Business intelligence software solution helps business owners to make quick decisions as they have instant access to correct information. Based on Verifiable Data, they can make informed decisions in the interest of their organization. Self-Service Business Intelligence empowers your employees to view data from anywhere and make intelligent decisions Power BI enables you to view interactive Reports with Microsoft business intelligence. Both internal and external parties can view the reports, and there is no license required to get access to them and can also access the Paginated Reports. With Online24x7, get Customised Power BI solutions for Enterprise at the most reasonable prices. Empower your employees with Business analytics and business intelligence in the Power BI solutions.
With Power BI Software Solutions and its Different Components Get a new-perspective you need on your Business-Critical Data.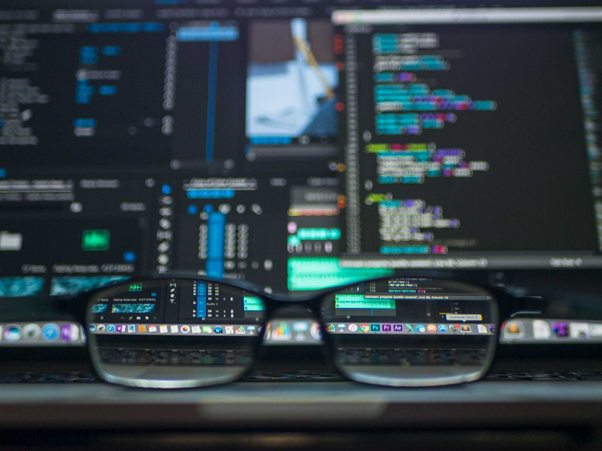 POWER BI DESKTOP- Get Visual Analytics to create Interactive reports
With Power BI Desktop, you can access data from many on-premises and Cloud-based solutions such as SharePoint, Azure SQL, and Dynamics 365 solutions. They give you a broader view of things and lets you get in-depth insights about your business activities.
There are numerous Data Modelling tools available that ease the process of Data Preparation. Quickly transform and integrate data and get a fresh perspective on your business.
Various advanced features such as Grouping, Clustering, Forecasting help discover hidden Data Insights in the Microsoft 365 Power BI Software.
With the familiarity of Office Tools, you oversee the Power BI software. AI- driven insights lead to you discover Data patterns and understand your business better. Forecast Business Results and derive actionable insights to make the best decisions for the organization.
Create Customised reports with Modern Data Visuals. With Power BI opensource custom
Visuals framework creates customized business reports that allow you to delve deeper into the data and know what your Data is trying to tell you about your business.
You can easily create reports and publish reports from Power BI Desktop to the cloud or on-premises. Mobile-optimized reports can be accessed from anywhere. They can be easily embedded into existing apps and websites.
POWER BI PREMIUM – it is Business analytics, and business intelligence offers advanced self-service Data capabilities
With Microsoft 365 Power BI Software, organizations can select the deployment method that meets your requirements. You can choose to get Power BI on-premises with Power BI Report Server in the solution. You can choose your geographical location for Cloud Deployment Services. It is noteworthy that Cloud solutions provide you with the desired flexibility and scalability your organization needs. It means no repeated payments for buying additional IT capabilities as your organization grows. Power BI software solutions are scalable solutions and accommodate your needs comfortably.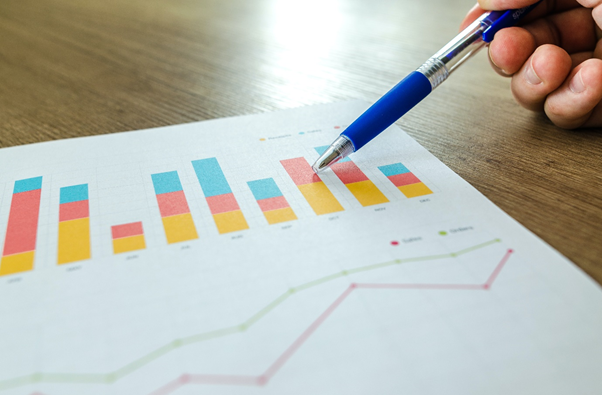 Self-Service Data prep: In Power BI Premium version of Power BI software, users can quickly find the information they need with prebuilt connectors present in various connected services such as SharePoint, Dynamics 365, Excel, etc.
Our team is familiar with the Power query experience, which helps them analyse data and use it to serve the organization's needs. The reports prepared can be used repeatedly, and organizations can always rely on accurate data and make the correct decisions.
Make Data Management Easier: Enable your users to view and collaborate with variable reporting, distribution, and embedding options. In the Power BI software solution -the premium version allows the management of data with enhanced security measures for both internal and external access.
There are various visual cues in Deployment pipelines with which you can quickly move content from the development and testing stage and move towards production.
You can easily view Power Bi Premium Content by using the Power BI Mobile App.
Business Intelligence is the core of Power Bi software solutions. Our Power BI team consultants help you discover insights into your Data and explore data in the best possible manner.
View Power BI Content: By using the Native mobile Power BI Apps for iOS, Android, and Windows, users can easily view Live Dashboards and Reports. You can also annotate reports, and thus, essential points can be highlighted. You can also search for information quickly by geographic location and get the Data-related answers.
POWER BI PRO
Get Power BI Pro to get self-service analytics, which allows teams to collaborate and interact, taking the rich data Visualization into account. Data-driven Collaboration is the need of the hour where digital Data is available and consumed by the concerned teams or employees.
With Power BI Pro- everyone can make decisions based on facts as they can clearly understand how things are being played out and their role to achieve the goals and objectives.
The results can be distributed among team members, and they can analyse things at their level.
With Power BI Mobile App, it becomes easier for the organization to access data from anywhere and ensure business continuity.
Power BI Pro takes Team Collaboration to the next level by ensuring teams have access to Content Subscription. Team commenting and update alerts keep the team members in the loop, and they have access to the latest information.
Pre-built Data Visualization and report Templates enables users to locate information from different applications quickly.
Power BI Solutions' insights can be easily shared with team members via Dynamics 365, Microsoft Teams, and Microsoft Power Platform.
Enhanced Security: The solution comes with centrally managed security features that prevent loss of data. It also comes with role-specific Data Protection and row-level security, which gives your Data the highest security.
If you need Power BI Integration services, you can rely upon Online24x7 to seamlessly integrate Power Bi software solutions and optimally use Microsoft business intelligence. Online24x7's Expertise in Microsoft 365 Power BI Software Solution is unmatched. In our decade- long experience in the industry, we have collaborated with many small and mid-size companies to benefit from the latest Microsoft technologies. Our team has seasoned professionals who have offered their expertise in Power BI software and assisted organizations to use Data to leverage their business. Reap the benefits of Business intelligence software solutions such as power BI and get a considerable positive change in the way you work and the results you achieve. Our Power BI consultants will help you choose the best deployment methods for Microsoft 365 Power BI Software.
Make your business grow
Let's discuss your project and find out what we can do to provide value.