SHAREPOINT USE CASES
Microsoft office 365 SharePoint services offer a robust browser-based content management system that enables organizations to create a highly collaborative environment. Organizations can develop websites, store, and share documents. The solution provides a highly secure and efficient Document Management System. The platform helps in streamlining Team collaboration and increasing the efficiency of the workers. They can run intranet portals where they can easily broadcast information and keep the employees aware of all the information.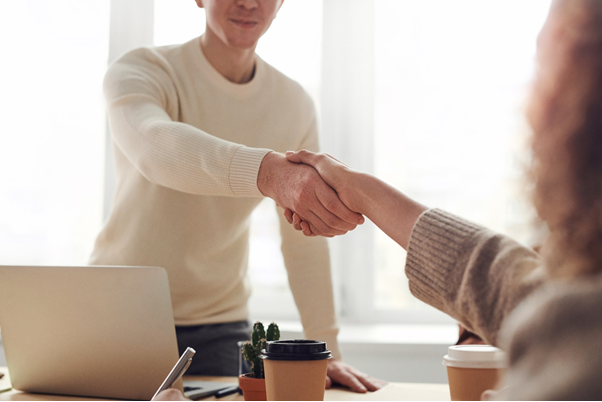 Office 365 SharePoint developers add value to the solution by providing additional functionalities. With upgrades and the latest features, the platform keeps evolving to offer better services. SharePoint service providers ensure that you utilize the platform in the best possible manner. Get customized office 365 SharePoint online solutions and SharePoint online migration services such as SharePoint 2010 to SharePoint online from an experienced Microsoft partner. We have discussed below the SharePoint use Cases, which will assist you in leveraging your business and automate business processes. Get a higher ROI of your SharePoint Subscription and optimally use the solution while addressing your unique business requirements. With SharePoint Server, users get access to an array of features and services. They get complete control over the solution and enable the organization to get benefit from upgrades.
SharePoint Online offers the best solutions for small and mid-size organizations. It is a cloud-based solution, and users do not require their server accompanied by elaborate IT Infrastructure Management services. The solution offers regular updates, and the users are the first in line to become the beneficiaries of the latest updates in Microsoft 365 SharePoint online services.
Document Management: With SharePoint, users get access to a secure Content Management system. They can quickly locate the desired information and files with search and graph functionality. Moreover, with integration with other Microsoft applications, real-time collaboration makes teamwork more accessible, quicker, and more efficient.
Efficient Collaboration: SharePoint software comes with several Collaboration tools such as Shared Mailboxes, social networking, and collaborative Document Sharing and team collaboration capabilities.
Project Management Tool: SharePoint comes with or without server integration giving user capabilities to collaborate and aim for a successful Project Collaboration.
Quickly Locate Information: Employees can instantly search for information and proceed with their work without wasting time in locating the files/documents they need. Users can easily create, store, and find information, and these capabilities are enhanced by advanced features such as user access permissions and versioning.
Capabilities, multi-layer security, and several more features make Microsoft 365 SharePoint Online a highly efficient and streamlined Document Management System.
Enterprise Intranet- This is one of the primaries uses of Microsoft SharePoint Services, allowing users to build enterprise-level Intranet and portals that streamline communication and Team collaboration.
Real-Time Document Sharing: The best part about Team Collaboration in SharePoint is that you can edit documents in real-time. So, there is no confusion regarding the updated version, and employees can proceed seamlessly with their work while saving time and effort in searching for the latest versions of the documents.
Conduct Virtual Meetings: Users can conduct virtual meetings with great ease. They can easily share live-documents and collaborate with great ease to convey the team's right message.
Broadcast Information: Organizations can effortlessly put across the message they want to send to all the employees or a set of employees.
Accountability: SharePoint allows the sharing of Task Lists and Assignments, and there is a transparency in the system regarding the work expectations and targets. With a clear sense of accountability, there is more efficiency involved in the tasks.
Intranet: SharePoint Online can be described as the best and smartest Intranet for your organization. It offers a consistently well-managed communication system with a centrally processed system. It acts as a centralized hub for all the communication and Document sharing requirements.
Customized solution: SharePoint offers customizing capabilities that allow users to create custom workflows, and organizations can even brand/personalize their sites with logos.
Cloud Solution benefits: Microsoft SharePoint online comes along with the benefits associated with Cloud-based services such as ease of storing many documents that users can access from anywhere and anytime. Moreover, searching for materials is a quick task in the SharePoint hub. Users can easily access reports on PC and mobile devices.
HRM Automation: SharePoint allows automation of various HR functions such as Hiring and On-boarding processes, Payroll Management, Scheduling and approving leaves, Evaluating Employees' Performances, etc.
Custom Workflows: SharePoint offers several ways to set-up, maintain, and executing custom workflows. There are built-in workflows to implement processes like getting approvals and garner feedback. Enterprises can create custom workflows for varied business processes such as Contract Management, Tender Management Customer Care, etc.
There are undoubtedly several use cases and advantages of Microsoft office 365 SharePoint services, and organizations can put the solution to good use. It paves the way for effective, fast, and meaningful collaboration bur also increases the efficiency of the employees leading to higher revenue. Online24x7 assists you with optimum utilization of the Microsoft SharePoint online solution and lets you get maximum ROI.
Online24x7 offers an array of Microsoft Office 365 SharePoint Services:
Office 365 SharePoint Audit Services
Office 365 SharePoint Consulting services
Office 365 SharePoint Integration Services
Office 365 SharePoint online Upgrades & Migration
SharePoint online migration- SharePoint 2010 to SharePoint online and from other previous versions to SharePoint Online.
Microsoft 365 SharePoint online-Third-party Integrations
Microsoft SharePoint online Support & Maintenance services
Office 365 SharePoint add-on and Workflow Development
Get in touch with us now to get access to a wide range of Microsoft Office SharePoint Services. Our team of SharePoint Consultants will be glad to answer your queries.
Make your business grow
Let's discuss your project and find out what we can do to provide value.