Customer Service
Microsoft Products are awaited with great enthusiasm as they offer something unique and bring a better version of the existing solutions. With the introduction of Microsoft Dynamics 365, business activities have been transformed as it provides enhanced capabilities and features that make the best use of AI and ML, thus letting you make smart decisions and take swift actions to seize good business opportunities.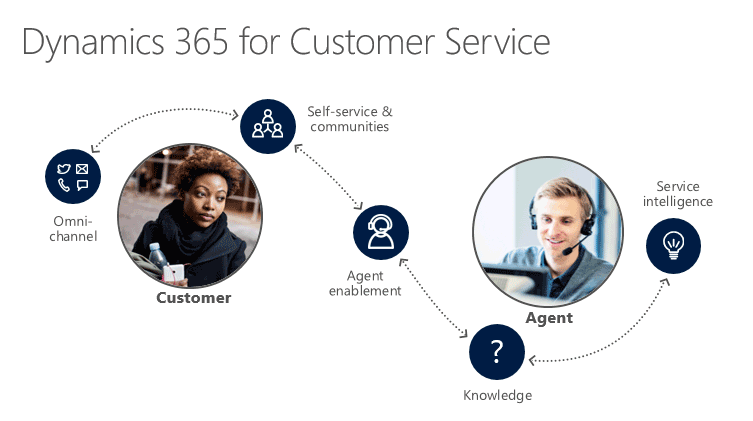 Improve Your Customer Service Growth
Repeat customers are a boon for any organization. With AI, the customer service team can take quick decisions by anticipating the problems beforehand. Thus, it can prevent a minor or significant issue from impacting the customers. Data insights help the customer service team to be proactive all the times.
With dynamics 365, evaluation of the contact center health can be done, and agent performance can be improved with AI-driven insights.
There are key performance indicators which are available, and with the help of smart dashboards, the team can learn about the improvement areas by the performance insights available. The wait time is considerably reduced, and thus, customer satisfaction is ensured.
The Dynamics 365 Virtual Agent for Customer Service is coming soon which will bring a paradigm shift an organization offers Customer Services. The customer team can have access to an easy-to-use graphical user interface which does not require any coding. You can empower your customer team with an application that makes optimum utilization of Artificial Intelligence. Moreover, it will improve availability by offering quick and intelligent support that offers fruitful engagement with the customers. The customer service team can use data to provide excellent customer service and make informed decisions. With smart insights, customer service teams are empowered to make virtual agents work efficiently to resolve issues at the earliest.
Businesses can facilitate customer service engagements across multiple channels and offer -both self and assisted channels which also includes field service. Dispatch teams quickly to tend to onsite issues. Ensure high standards of customer service with consistent engagements and personalized customer services.
Self-Service and Communities:
There are large sections of people who prefer to find answers to their queries on their own, and thus organizations have to provide accurate and updated solutions. With personalized information, it gives people a community where they can share their concerns and interact with each other. Agents can refer to a single platform that brings a unified experience to the table. Agents need tools and guidance so that they can offer a high standard of service.'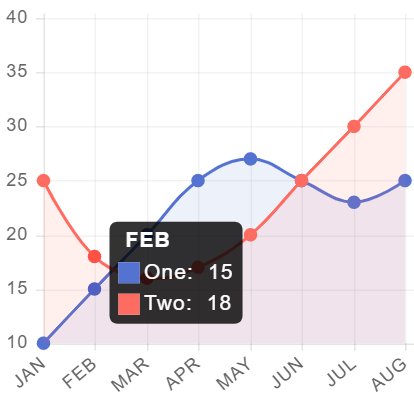 Unified Knowledge:
Unified Knowledge gives the customers and the staff a single unified platform that helps them to be on the same page. Smart analytics help to measure the impact and recognize the opportunities that the updated content published across different channels is having on the targeted audience. It's an excellent way to grab feedback and get all the updated knowledge about the opportunities.
SERVICE INTELLIGENCE
Interactive Charts and data visualization features, empowers the team with capabilities to identify opportunities and trends. The aim is to offer employees to make informed decisions that help the business to provide high customer satisfaction and more revenue in the long run.
Dynamics 365 for Customer Service
When you have the power of AI and ML, then it makes it inevitable to use it for the benefit of your business. Every organization aims at a high rate of Customer satisfaction as that helps in creating a large customer base. With Dynamics 365 for Customer Service, you can expect to achieve an excellent customer satisfaction rate. Moreover, you can reduce service costs and drive more profitability into the business.
There are several advantages of using Dynamics 365 for Customer Service, and they are helping business, urging them to integrate this smart and intuitive application into their systems. Being proactive helps in efficiently serving the customers and quickly addressing their grievances. With Dynamics 365, they can easily anticipate the requirements of the customers.
Make your business grow
Let's discuss your project and find out what we can do to provide value.