Finance & Operations
Anticipate business opportunities, optimize solution offerings, and improve business performance through robust analytics, interactive dashboards, role-base templates, and data visualization for 360o visibility to project and portfolio metrics like resource utilization and practice profitability.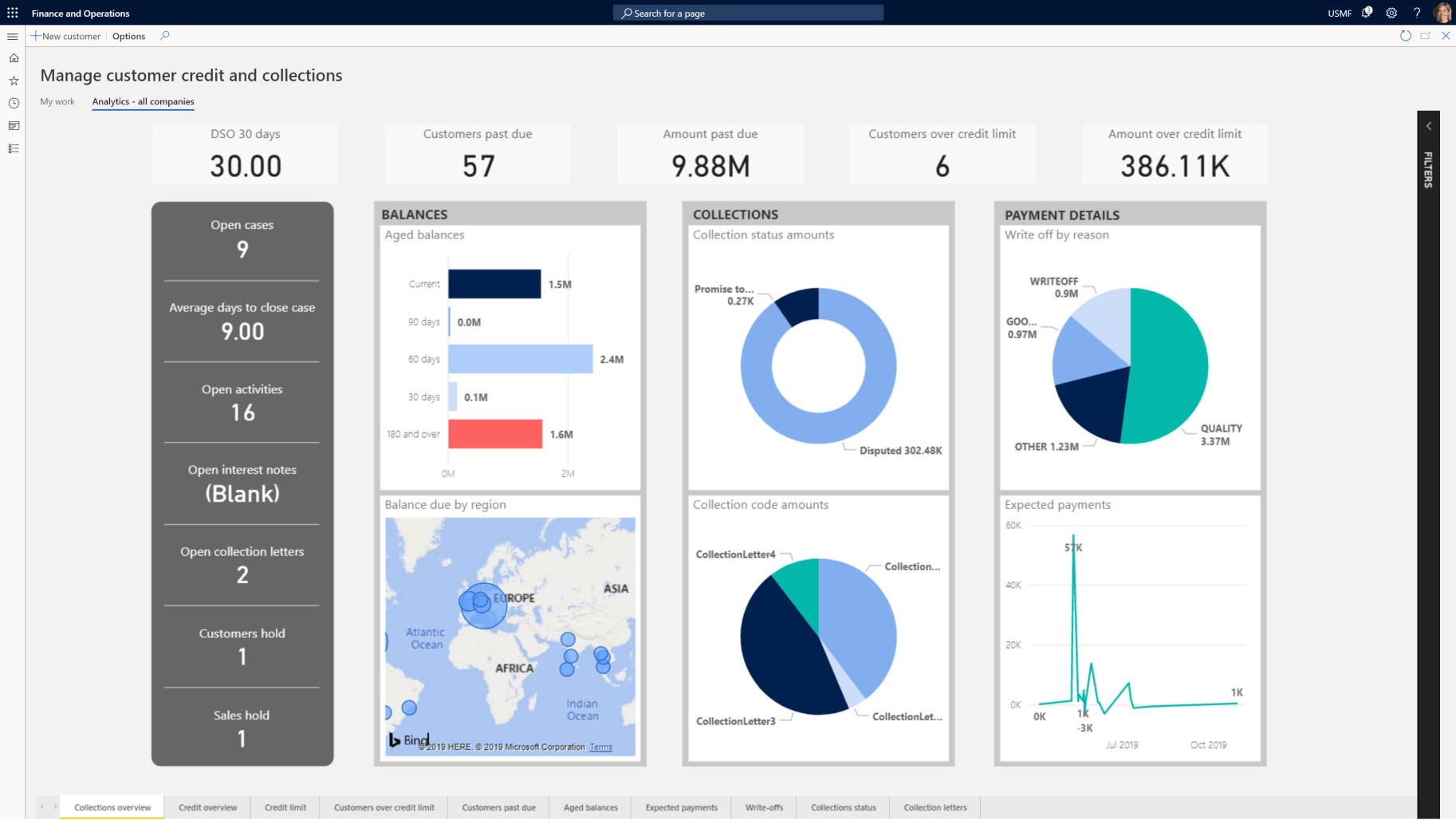 Improve Your Finance & Operations Growth
Dynamics 365 offers a centralized and global financial management system that is embedded with intelligent tools helping you make profitable decisions for your company. It acts as a comprehensive business management solution that offers a high degree of scalability to the organization.
With Dynamics 365, increase the efficiency of the workspace with the automation of routine work and setting priorities for and integration by optimally using the capabilities of Office applications.
The dynamics 365 for F & O allows organizations to integrate automation into the financial processes such as Budget Planning. Budget Control that helps in minimizing maintenance costs. Meet the challenges and variable requirements with rules based chart of accounts and flexible solutions. Minimize operational costs across business geographies with financial process automation, encumbrance, budget planning, budget control, and three-way matching.
Design high-performance experiences across the talent journey to create engaged, agile and successful teams that drive business growth. Easily set up and simpliAdjust to changing financial requirements with a flexible, guided, rules-based chart of accounts, dimensions, and global tax engine.fy your HR programs, including personnel and organizational management, benefits and compensation, health and safety and business process administration
Make asset management an easy task with a centralized and automated process to manage assets at every management stage. Efficiently track values and reduce reporting errors with centralized, automated processes for managing your capitalized assets from acquisition through disposal.
With Dynamics 365, companies can streamline their financial management function with closing books faster and can increase the revenue with AI-driven business Intelligence inputs. The solution offers intelligent automation that leaves more time for the finance team to make critical decisions with data based on intuitive reports generated by the software solution. Integration with Office 365 applications helps to expand the effectiveness and utility of the application. It offers a flexible and guided rules-based chart of accounts and is embedded with global tax engine. With this software solution, the organizations can reduce the reporting errors, and the assets can be managed easily with a centralized and automated platform.
The software solutions enable to automate the Supply Chain and streamline costs across sites, warehouses, and transportation modes. The entire procurement to pay process becomes more organized and efficient. The procurement costs are controlled, which enables them to gain more revenue. The organization can get a 360- degree view of the Supply Chain and connect all the function from Sales, Procurement, Manufacturing to Warehousing, and Logistics. It offers features for Modelling, Classifying, and Tracking of warehousing operations. The organization can effectively plan about procurement of raw material and leads to the efficient management of the stocks. Thus, an excellent balance can be maintained between the stock level and the consumer demand.
Dynamics 365 for Finance and Operations include one Budget module and two workspaces. The Budget Planning Workspace enables the finance team to prepare different budget plans such as Sales Budget OpEx, HR Budget. The Budget structure can be designed, and the organizations can compare the amount from the previous years and the current years. Data on Ledgers, Demand, Supply, Project, and ledgers, etc. all can be extracted and compared. The Budget Plan document which is integrated with Microsoft Excel allows for long-term strategic planning and Annual budget planning. There are various Planning and budgeting Capabilities, which are integrated with Ledger Budgets. Companies can create Workforce Budgets, Fixed Assets Budgets, Project budgets with the software solution.
Every Organization requires a robust Logistics Management Solution that helps the Organization in efficient Transportation Management for inbound/outbound transportation. With Dynamics 365 Solution and its Transportation Management Functionality, organizations can identify the best vendors and the best routes for their inbound and outbound orders. The transportation charges can be decided prudently and companies can ensure customer satisfaction by offering competitive shipping charges. With the software solution, an organization can plan the logistics effectively based on orders or based on shipments that are created based on the orders received. Load Building strategy functionality allows for automatically building loads.
Dynamics 365 Retails is closely linked with Dynamics 365 F & O and Dynamics 365 for Talent. Microsoft Dynamics 365 for Retail offers a complete solution that provides unified commerce across all channels. It streamlines various business processes such as Sales, Mobility, Intelligence, and productivity to help retailers to get an efficient and organized Retail process. With advanced Data from Analytics, retailers get predictive and optimized insights into the retail operations that help in identifying ways to increase profitability. Companies can monitor the Sales Performance in real time, and the retail environments can be managed by customizing them as per the requirements.
With Microsoft Dynamics 365, Manufacturers can optimize productivity and ensure consumer satisfaction in the long run. With advanced technology in the form of modern software solution, digital transformation can be introduced in the Manufacturing process. The solution gives enhanced visibility across the entire Manufacturing process and increases the efficiency of the manufacturing process. The costs can be reduced, and simultaneously, the time-to-market is reduced, and the customers' requirements can be met efficiently. Manufacturers can create value in the products in the process by getting a comprehensive view of the operations and employ a proactive approach towards identifying problems and resolving the issues immediately to minimize any negative impact on the production process.
The tax module is an integral part of the Microsoft Dynamics 365 for Finance and Operations. The application is easily customizable, and tax rules such as Tax Applicability, can be configured, and it takes into account the various Legal compliance requirements. The software solution helps in quickly adapting to the financial, and a global tax engine plays an essential part in the process. Companies have to ensure that they comply with the increasing number of complex regulatory requirements. Microsoft Dynamics AX solution helps in thwarting the challenges of compliance and enable them to improve their internal control. It assists in global compliance with automated workflow and operations.
Make the financial process an easy task by connecting different operations seamlessly.
Create the best manufacturing process for your organization with Dynamics 365 that offers a unified solution to support the production process. Create an efficient supply chain process with connected operation.
Increase the efficiency of the operational procedures: With Dynamic 365, a business can improve the parameters laid down for manufacturing for each product and categorize it accordingly. From make to stock, in order, pull to order and engineer to order- these various parameters help in improving every operational process.
Mange Resources efficiently :
One of the critical reason of the success of an organization is how it manages its resources and with Dynamics 365 get real-time information about the assets and their performance with a unified resource solution and integrating it with Dynamics 365 financial software.
Streamline the process of delivery:
The software solution boasts of advanced tools that manage warehousing, logistics and helps to achieve a smooth manufacturing process.
The product quality can be improved by anticipating any issues that might occur in the production process and thus ensure a high level of satisfaction among consumers.
Make your business grow
Let's discuss your project and find out what we can do to provide value.